REIGN OF TERROR – VIDS!
Wanna check us out in action? We'll be posting vids here of us jamming, new and unreleased shit, old video clips and live action…. keep checking back for more!!!!
(Click on the thumbnails to expand)
"Human Centipede" has become a crowd fave of late, here's us in the studio having a few beers and belting this out as a kind of demo version before we begin recording the next record!
"Demon in a Bottle is a newer song we've been playing at a lot of the shows of late, its a more rockin' affair but has that classic Metallica / Sabbath Groove, hope you like!
A Demo/Jamming new song we've been working on called "Black Tooth Grin" which is of course dedicated to the legacy of the late, great, Dimebag Darrell
One from the ancient past of Reign of Terror "Her funeral Beauty" which featured on the "Under Blackened Skies" CD from 1998
Photo slide show of various memembers of Reign of Terror over the years from the 90's through to mid 2000's set to "The Inversion"
The Glory of Metal – Taken from the album "Tormentor of Lost Souls"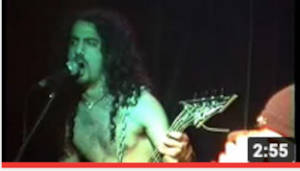 REIGN OF TERROR – DEATH SHALL BE THE SEASON recorded live at the Gypsy bar 1999 when we opened for IMPALED NAZERENE. – this song was never really released. Shot by Zeljko Radacic
Scavenging the Dead – Taken from the demo cassette "Scavenging the Dead" originally released in 1996. Featuring myself (Reggae) Jeff and Kris on drums recorded at the belconnen mall in Canberra 1999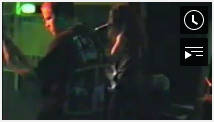 ROT LIVE AT CIVIC YOUTH CAFE – filmed by our mate Dom who was famous for filming all this shit at the time, this one featured Nafe, Vic and Myself.