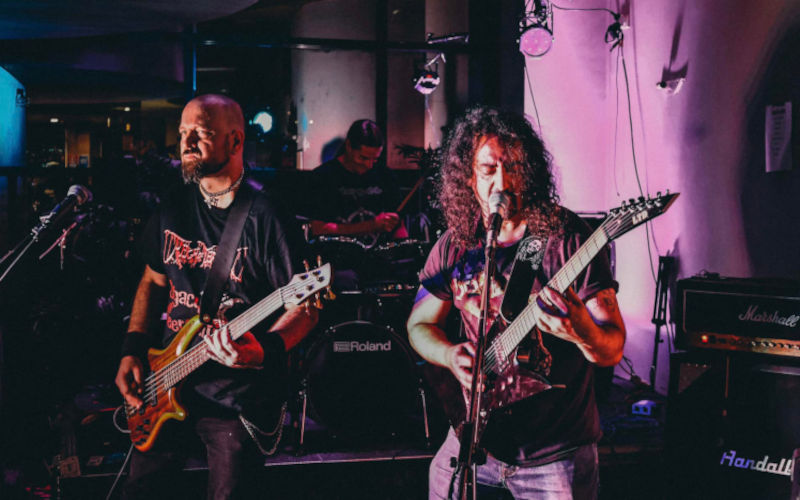 Well, march was a great month for us, we played a couple of quite well received shows in Sydney.
So a huuuuge shout out to the one and only Dave Balfour who organised our mini-jaunt thru Sydney and Dapto and to all the bands we played with !!!! Dave / Metal Evilution pulled it off without any flaws and got us in front of a lot of new faces …. He runs a very tight(professional) ship! We couldn't have asked for more \m/
There will lots of photos to come once we go thru them all. \m/ also huge cheers to Belle,Wayne andRoz as well as the bands Decimator , South Western Swan, Slaughtercult, HEAD IN A JAR, Thraxas!, Pestilent DoomMost triumphant weekend indeed 🙂
Be sure to keep checking back on Beermetal.com on a regular basis!